XYZ MODEL FINANCIAL ACCOUNTS REVIEW SURVEY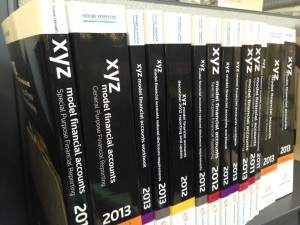 The XYZ Model Financial Accounts product suite is turning 30 next year!
The product suite has been the industry standard for the preparation of compliant financial reports for 29 years, and we thank your support and loyalty so far.
Moore Stephens and Thomson Reuters are undertaking a review to understand how we can make improvements to the suite to ensure that it continues to meet your financial reporting needs.
The survey should only take 5 to 10 minutes of your time and we would really appreciate your opinion and feedback. Click here to take our survey.