Westlaw (Australia) Tip - Monitoring State and Commonwealth Government announcements using Alert 24 Press Gallery
Last Published: September 24, 2021
From the home page, click on News and Current Awareness under Content types and then select Alert 24 Press Gallery or type Alert 24 Press Gallery in the Global Search and click on the suggestion.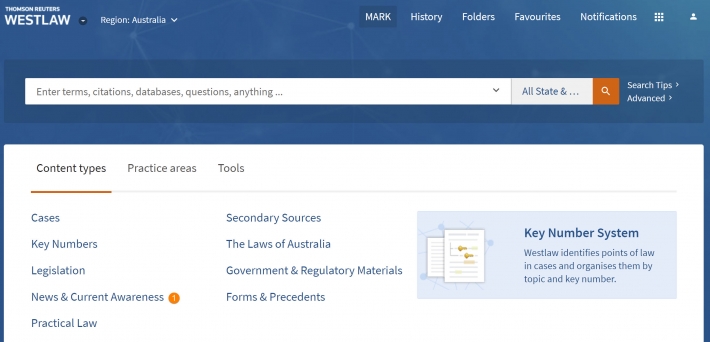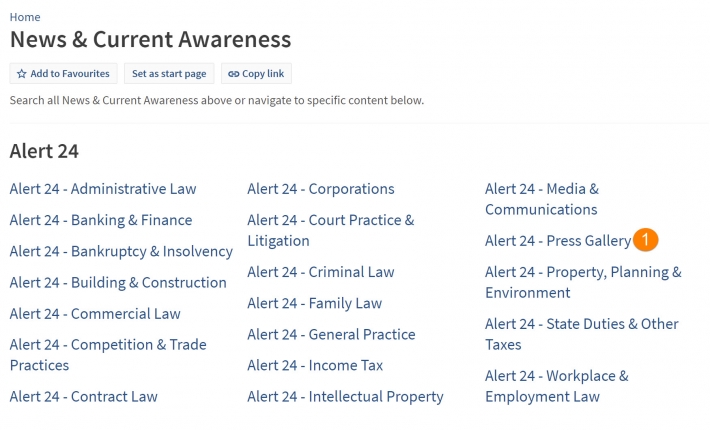 Click on the Advanced link to the right of the search bar.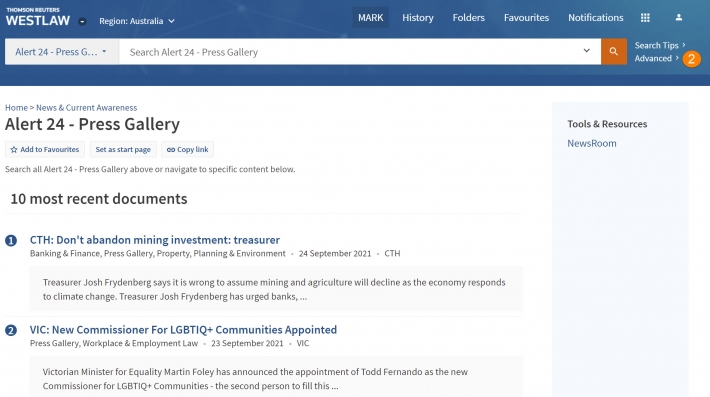 Scroll to the bottom of the search template and in the Title Field type in the abbreviations for the jurisdictions you want to focus on. For example, for Victoria and Commonwealth type VIC or CTH and click Enter to run the search.

On the results page, ensure the sort order is by date.
To create the alert, click on the bell icon at the top of the results and select Create Westclip Alert.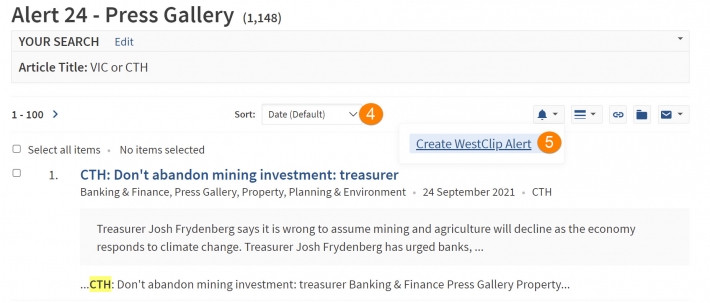 In Basics, give the alert a name, such as Alert 24 (Press Gallery) Government VIC and CTH. There is also the option to add notes into the description. Then click the Continue button.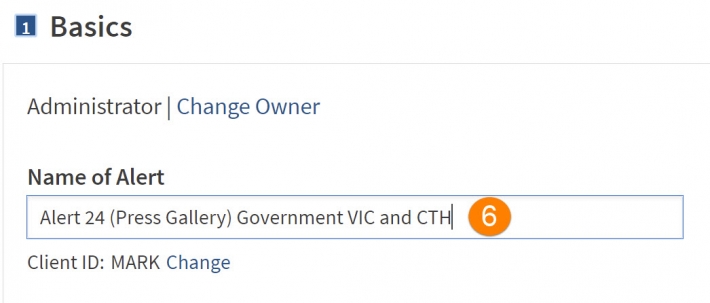 In Content options, Alert 24 Press Gallery is already selected on the right, so click on the Continue button.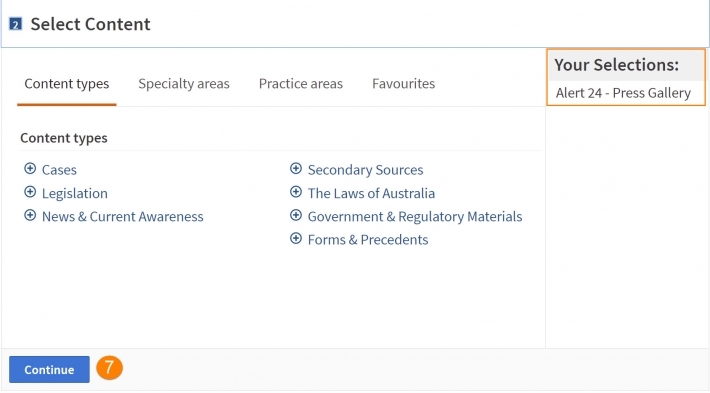 In the Enter Search Terms options, change the sort order to Date and select Documents no older than last month. Press Continue.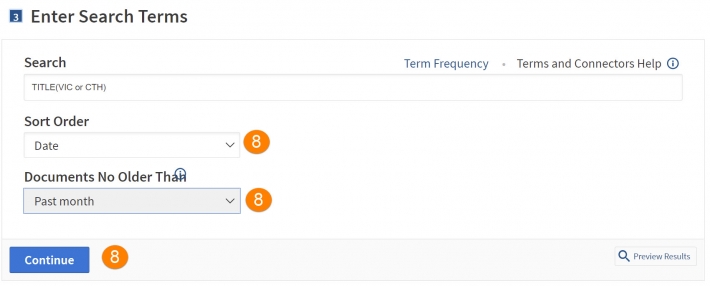 Add the email addresses of the recipients. In the Format options, select Inline HTML and in the What to Deliver options select Documents.
Click on the Layout and Limits tab and untick the Term highlighting box. Click on the Continue button.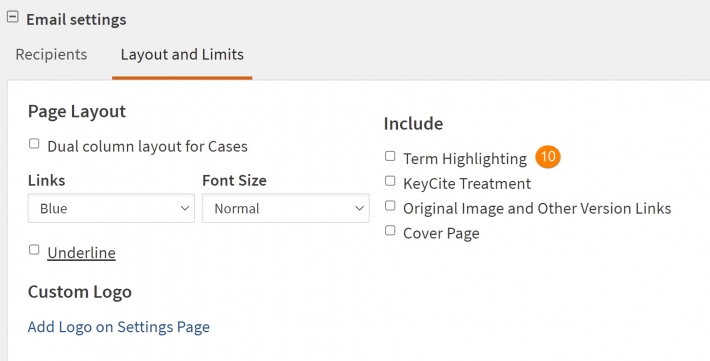 Finally, schedule the frequency and time for this email to be sent.