Practical Law Australia Tip - How can Practical Law help me run CPD training for my organisation?
Last Published: February 02, 2022
In addition to our Practice Notes and Toolkits that can be used to support a training program, there are also a number of PowerPoint presentations pre-populated to use as a training slide deck.
These PowerPoint decks can be accessed here.
To access the full training centre:
Click In-House Resource Centre from the homepage.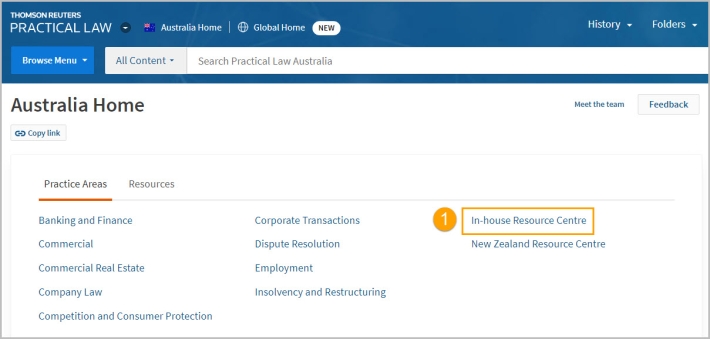 Under Training Centre, click:
Training the business
Training the legal team