Forms & Precedents 2.0
The Forms & Precedents 2.0 collection was released to Westlaw Australia on Monday the 13th of November 2023.
The enhanced publications offer improved findability and functionality across all Forms & Precedent publications.
To improve users access to and use of our Forms & Precedents content the following enhancements have been made:
Publication Table of Contents: Providing a structured view for streamlined navigation of legal content.
Left Hand Pane TOC on Document: Ensuring easy access and seamless navigation between publication documents.
Internal Publication Links and Inline Links to Forms: Facilitating quick access to documents and required forms.
External Publication Links*: Soon to be integrated, offering convenient links to Primary Law for comprehensive research.
Support for /s & /p Operators: Empowering precise and efficient content searches.
Improved Findability of Content: Reorganizing publications under secondary sources content type for enhanced discoverability.
Reading Mode and Search Document Feature: Optimizing the document viewing experience and enhancing search capabilities.
* Links to Primary Law estimated to go live in December 2023
Old Publication Experience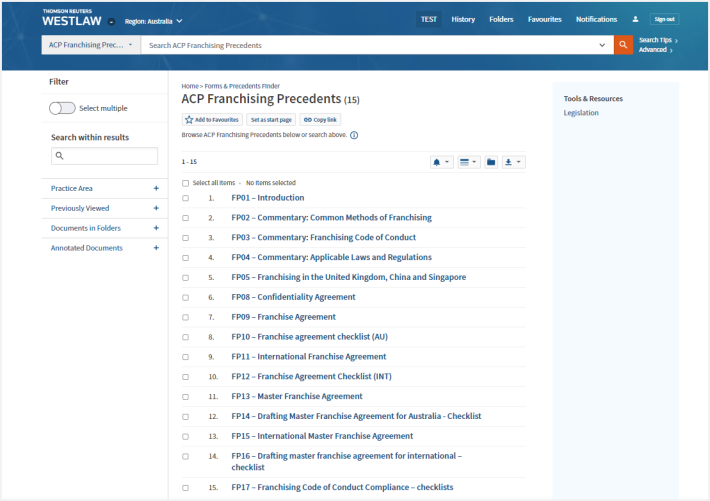 New Publication Browse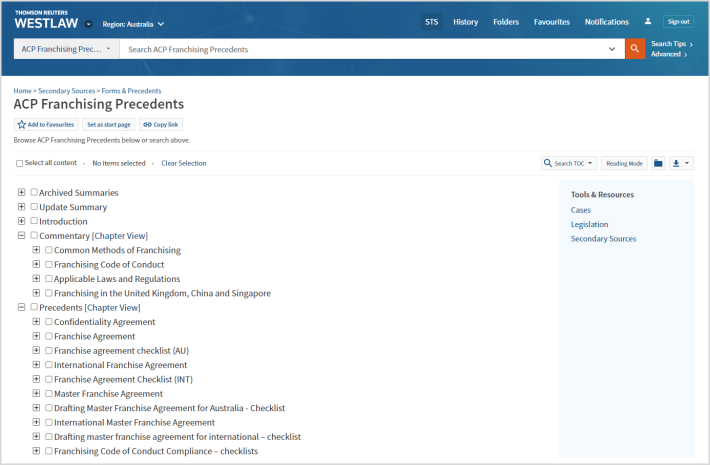 Old Document Experience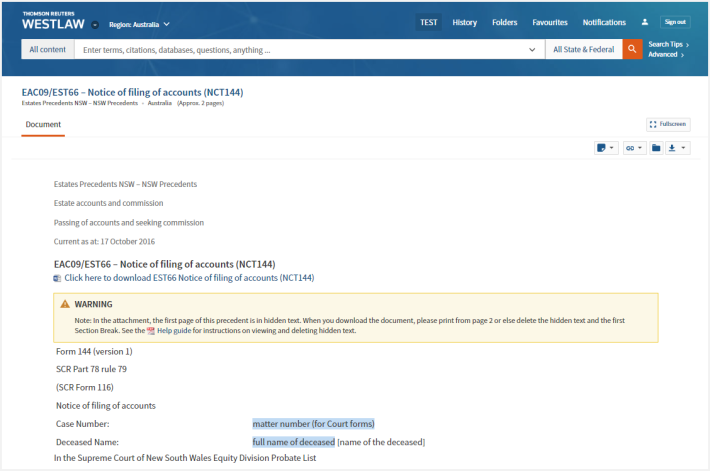 New Document Experience