new Westlaw (Australia)
Thomson Reuters Training & Support
Welcome to the new Westlaw (Australia)
This site provides user guides, videos, FAQs, tips, update information and more to help you get the most out of your new Westlaw (Australia) service.
We offer customers a range of complimentary training options – including webinars, video tutorials and eLearning modules.
Tech Support Team
Telephone: 1800 020 548
Email: Techcare.ANZ@thomsonreuters.com
Monday to Friday, 8:45 am to 5:15 pm (All states)
Ask a Trainer
Our trainers are here to assist you with research questions.
Click Ask a Trainer to submit your inquiry.
Westlaw (Australia) Login
Go to https://aulaw.thomsonreuters.com in your web browser.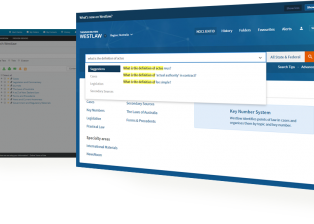 Tue 30 November 2021, 12:00pm
1 hour
By Mary Dossis
This interactive student workshop provides the opportunity to seek assistance and find answers to a research task. The Training Specialist will provide guidance and best practice on research strategies utilising Australian and International Westlaw platforms.

Show Transcript
New legislation information, case annotations and article references have been added to Commonwealth Statutes Annotations.