new Westlaw (Australia)
Thomson Reuters Training & Support
Welcome to the new Westlaw (Australia)
This site provides user guides, videos, FAQs, tips, update information and more to help you get the most out of your new Westlaw (Australia) service.
We also offer customers a range of complementary training options – including face to face, telephone, webinars, and video tutorials. Click here to request training.
Our trainers are also here to assist you with research questions, click Ask a Trainer to submit your inquiry.
If you are looking to log on to new Westlaw (Australia), go to https://aulaw.thomsonreuters.com in your web browser.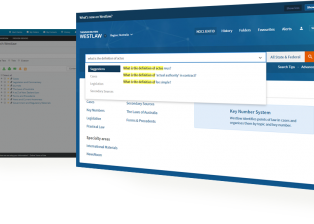 Tue 27 October 2020, 10:00am
30 minutes
By Tia Friedland
This webinar demonstrates the multiple search functions of the global search bar and how it can be used effectively to retrieve information.
Show Transcript