New Westlaw (Australia)
Thomson Reuters Training & Support
Welcome to the new Westlaw (Australia)
This site provides user guides, videos, FAQs, tips, update information and more to help you get the most out of your new Westlaw Australia service.
We also offer customers a range of complementary training options – including face to face, telephone, webinars, and video tutorials. Click here to request training.
Our trainers are also willing to assist you with any questions you may have. Ask a Trainer
If you are looking to log on to new Westlaw Australia, go to https://aulaw.thomsonreuters.com in your web browser.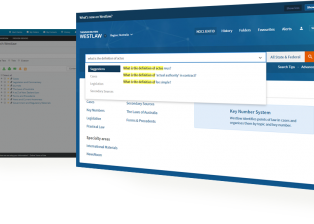 Tue 09 June 2020, 10:00am
30 min
By Tia Friedland
This Webinar introduces the basic functionality available in the new Westlaw Australia platform, and will guide the user to confidently navigate, search and retrieve information.
Show Transcript
The Magistrates Court Practice SA Noticeboard is your ticket to news as it occurs in the Civil Divison of the Magistrates Court of South Australia. With frequent and rapid updating by retired Deputy...