new Westlaw (Australia)
Thomson Reuters Training & Support
Welcome to Westlaw (Australia)
This site provides user guides, videos, FAQs, tips, update information and more to help you get the most out of your Westlaw (Australia) service.
We offer customers a range of complimentary training options – including webinars, video tutorials and eLearning modules.
Tech Support Team
Telephone: 1800 020 548
Email: Techcare.ANZ@thomsonreuters.com
Monday to Friday, 8:45 am to 5:15 pm (All states)
Ask a Trainer
Our trainers are here to assist you with research questions.
Click Ask a Trainer to submit your inquiry.
Westlaw (Australia) Login
Go to https://aulaw.thomsonreuters.com in your web browser.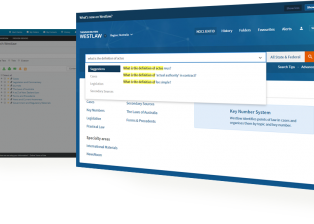 Wed 18 May 2022, 12:00pm
30 minutes
By May Nguyen
Are you new to the Westlaw Australia or maybe an infrequent user?
Join this Webinar to explore the many features of this platform and learn navigation and search techniques and more.
Show Transcript