Westlaw Australia
Thomson Reuters Training & Support
Welcome to Westlaw Australia
This site provides user guides, videos, FAQs, tips, update information and more to help you get the most out of your Westlaw Australia service.
We offer customers a range of complimentary training options – including webinars, video tutorials and eLearning modules.
Technical Support Team
OnePass & Registration key assistance and technical support.
Telephone: 1800 020 548
Email: Techcare.ANZ@thomsonreuters.com
Monday to Friday, 8:45 am to 5:15 pm (All states)
Customer Care Team
Account, billing, orders and subscription queries.
Telephone: 1300 304 195
Email: Care.ANZ@thomsonreuters.com
Training Team
Our trainers are here to assist you with research questions and training needs.
Click Ask a Trainer to submit your inquiry.
Customised Training
Click here to start creating a custom training session to suit your needs and practice areas.
Westlaw (Australia) Login
Go to https://aulaw.thomsonreuters.com in your web browser.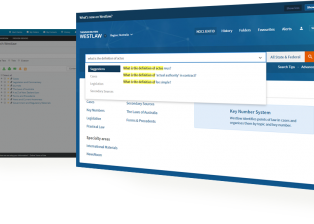 Wed 06 December 2023, 12:00pm
30 minutes
By Mark Norman
This course explains the different types of alerts available in Westlaw Australia and shows how to stay up to date with the latest case law, changes to legislation, government announcements, news, law reports and journals. More course dates
Show Transcript
The Industrial Reports are the authorised law reports of the Fair Work Commission, the Industrial Relations Commission (NSW), the Industrial Court (Qld) and the Industrial Relations Commission (Qld) and also report relevant decisions of the High Court, Federal Court, Federal Circuit...