ProView
Thomson Reuters Training & Support
Welcome to ProView Support
Thomson Reuters ProView is the premiere eBook experience for professionals worldwide.
This site provides user guides, videos, FAQs, tips, update information and more to help you get the most out of your ProView service.
Ask a Trainer email service
Our trainers are here to assist you with research questions.
Click Ask a Trainer to submit your inquiry.
Training Resources
Click here to link through to the International training and support site features self-paced online training and video tutorials.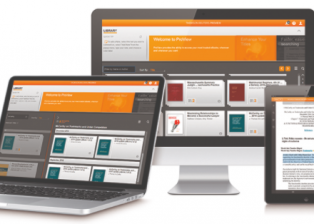 Popular guides & tutorials
The Magistrates Court Practice SA Noticeboard is your ticket to news as it  occurs in the Civil Division of the Magistrates Court of South Australia. With  frequent and rapid updating by retired Deputy Chief Magistrate Dr Andrew  Cannon, the Noticeboard keeps you apprised of all of...