PDF Images for Cases
From the 9th of November, downloading PDF images of cases will be much easier in Westlaw.
To enable easy access, the link to the PDF image has been relocated to the top right-hand side of the document.
'Original image' has been removed from the label. If you click on the link to download, the downloaded file name will include case name and citation only.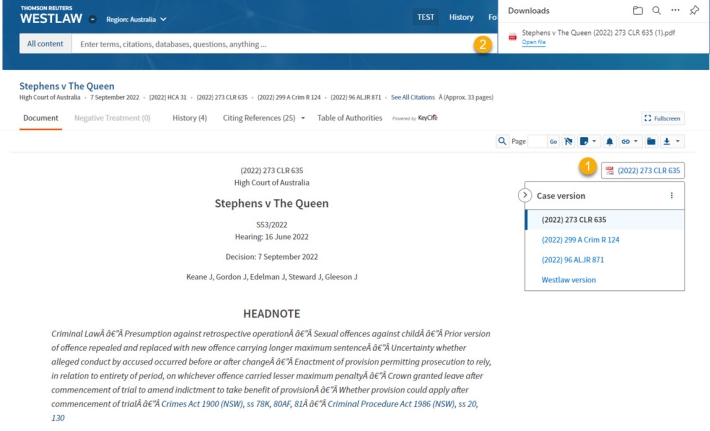 Additionally, if you are using Find & Print to download case images, case names and citations will also be displayed in downloaded file names.