Practical Law Australia Tip – Accessing the Dynamic Tool Set
Last Published: August 22, 2022
Practical Law Australia subscribers with access to our multinational content (through Global Home) can access a range of new tools under the Dynamic Tool Set.
To access the Dynamic Tool Set, click on the widget from the Practical Law Australia homepage to access the Practical Law UK Global Home page.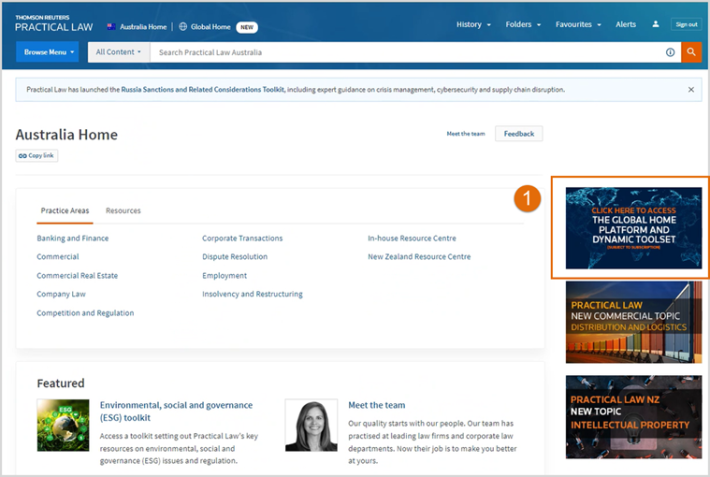 Next, click on the Tool Set icon at the top right of the screen to view the Practical Law UK Dynamic Toolset. Note: The Dynamic Toolset is only available within Practical Law US and Practical Law UK.

A Tools pop up box will appear which contains links to tools including the Knowledge Map, Quick Compare, What's Market Analytics and Interactive Matter Maps