Practical Law Australia Tip - How can I find out when a document has been updated?
Last Published: November 19, 2021
If a Practical Law document is marked as Maintained, that means our writers are committed to keeping it up to date with any changes to the law.
If changes have been made to a Practical Law document, a View Resource History link will display. Click this link to find out more about why particular amendments have been made.
To receive updates for a document, set a document alert to receive email notifications when the document is updated.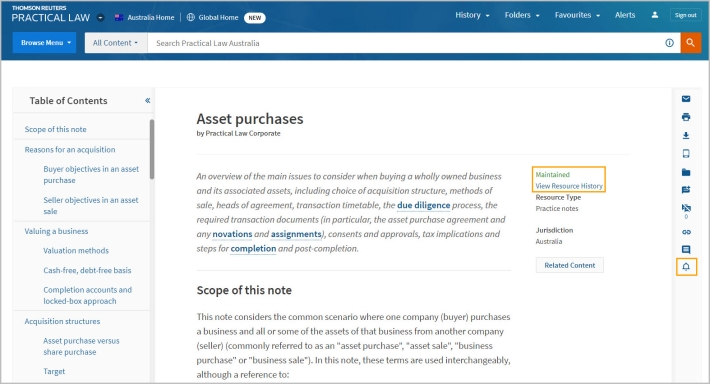 You can choose to adjust the name of the alert.
Add additional recipients by typing their email addresses or clicking My Contacts to see a list of Practical Law Australia users in your organisation.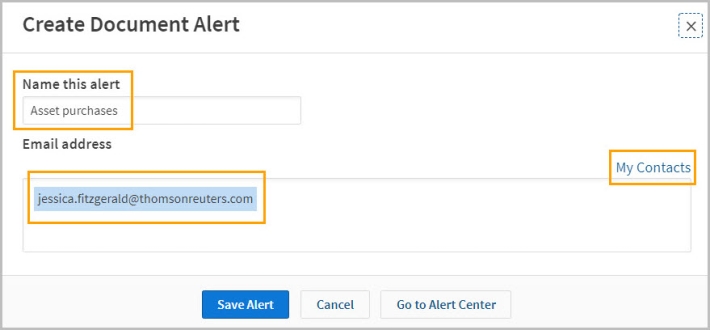 Once you have saved a document alert, the bell icon on that document will appear blue instead of white.

To manage your alerts, click Alerts in the top toolbar.
From here you can pause, delete, or edit your alerts.