Improvements to browsing law reports by volume
1. The following titles have multiple styles to express volume numbers. Therefore when using the publication volume filter, ordering of volume number is incorrect.
New South Wales Law Reports
Queensland Reports
South Australian State Reports
Victorian Reports
Western Australian Reports
2. The following titles contain more than 10,000 documents and some volumes aren't appearing in the publication volume filter.
Australian Criminal Reports
Federal Law Reports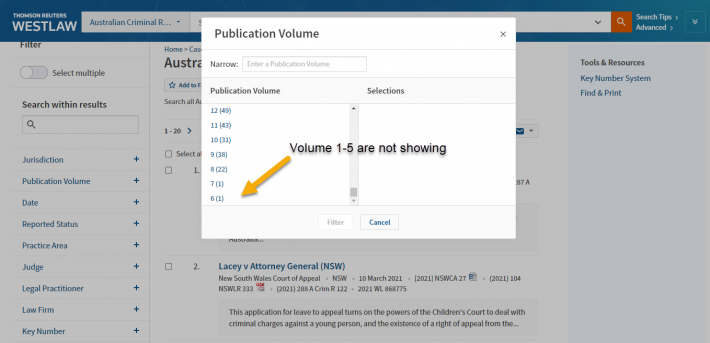 We have now resolved these issues by creating multiple entries for each title and the changes will be available in the live site on Saturday, the 23rd of October. Users will be able to continue to search the entire corpus of a title by selecting multiple volumes or browse to a particular group of volumes.