Browse to and access Law Reports by Volume
Previously Law Report landing pages displayed the 10 most recent cases with the ability to run a search across the entire series.
These pages were enhanced in July to show all cases and have now been further enhanced to allow you to view cases from a specific volume or volumes.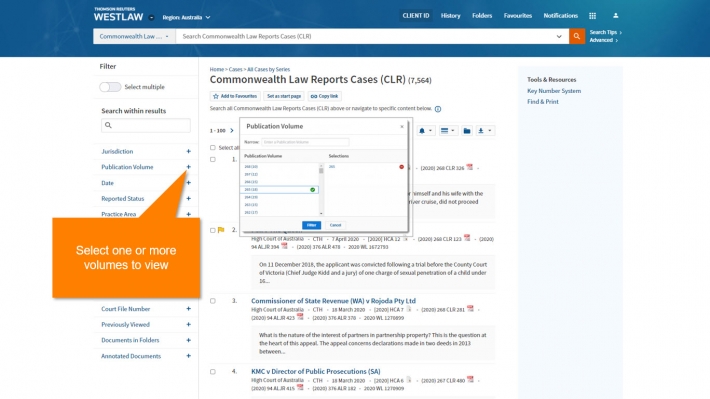 Users can also save or share a deep link to specific volumes using the link builder.