Practical Law Australia Tip - Using the Q&A comparison tool to compare the law between countries
Last Published: January 11, 2022
Global Home is where you can access Practical Law's international materials, including the Q&A Comparison tool.
From the homepage, click on Global Home.
You can search or browse the global resources, or click on the Country Q&A comparison tool's Start Comparing button.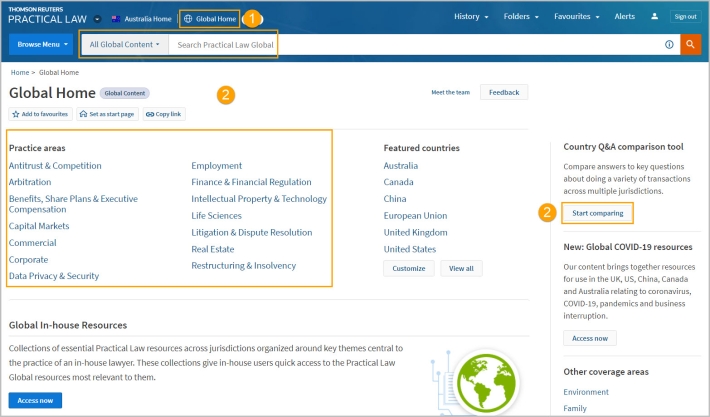 From the comparison tool, select a topic from the list, e.g., Arbitration.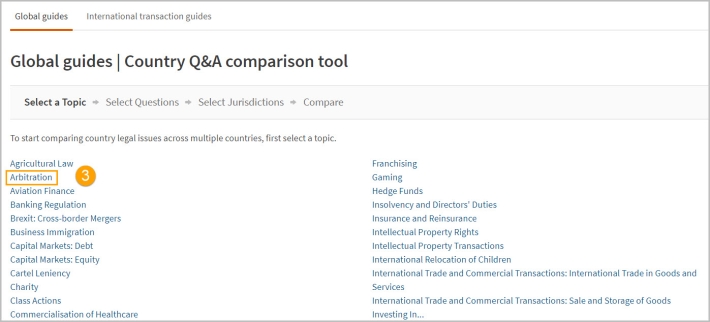 Tick the questions that you would like answered.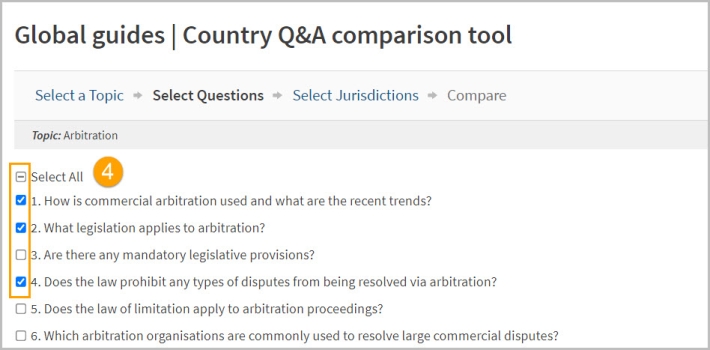 Select your jurisdictions and click Compare.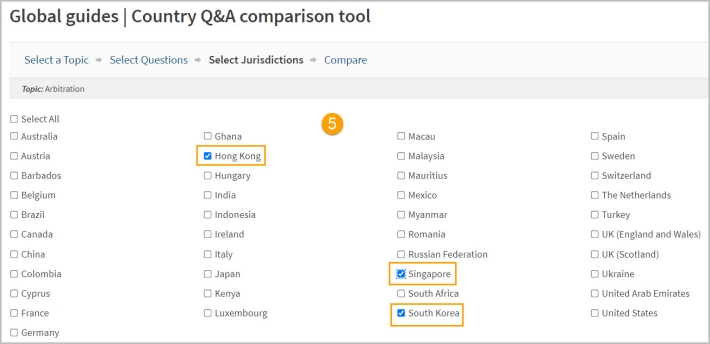 Your comparison report will provide an answer to the questions ticked in the jurisdictions selected.
Answers are written by local law firm experts and reviewed regularly to ensure currency.
Navigate between the questions using the arrows at the top of the screen.
Edit the questions at the top of the screen or the jurisdictions on the left.
Use the delivery options to save to your Practical Law folders, or email, print or download for future reference.