cvMail Tip - Logging into cvMail
Last Published: October 24, 2017
To log in, open your web browser and navigate to www.erecruitmentsolutions.com.
Click on LOGIN: CVMAIL CLIENT in the top left hand corner of the screen.
Enter your username and password, and select your location from from the drop down box. Click submit.
Your cvMail session should open in a new window.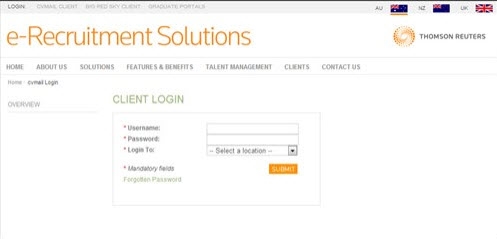 Check for pop up blockers!