Westlaw (Australia) Tip - Digest
Last Published: October 12, 2021
In the Citing References tab, hover over Digest to see the digest summary from the main case.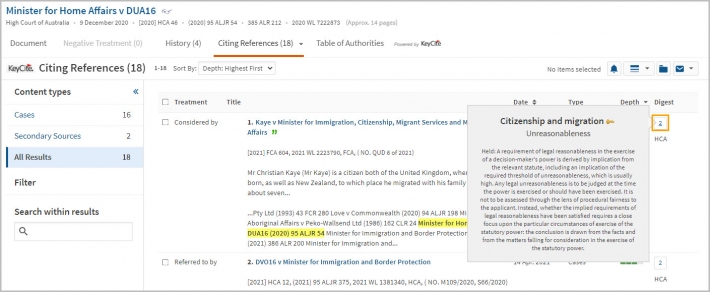 Click the Digest number to go to the main case's Digest section in the Document tab.
Here, you can see how the main case held against this point of law, as well as other cases that cite this case on that same point of law.