SAML SSO (Single Sign On) Enhancement
We have enhanced SAML SSO Authentication to allow SAML SSO users to login without the need for a Group ID in every link.
You must login once with a URL including the Group ID for this enhancement to take effect.
After that initial login a Cookie is stored in your browser that will redirect any new Westlaw Australia URL via SAML SSO, even if it does not include your organisations Group ID.
User Experience Before Enhancement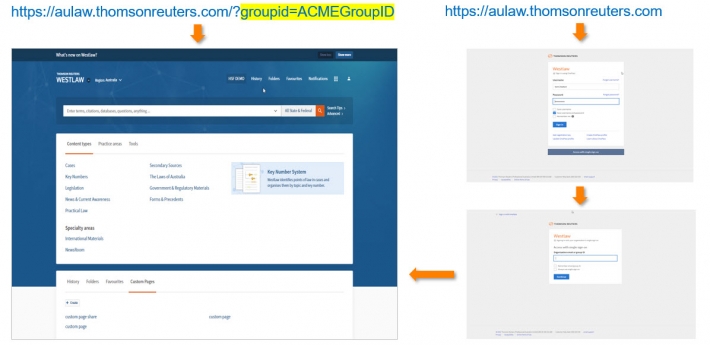 User Experience After Enhancement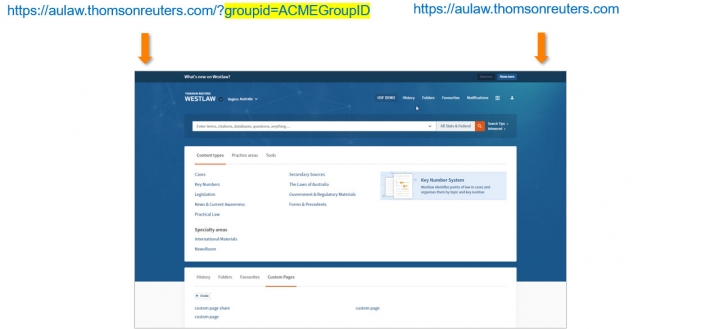 It is still recommended that the Group ID is added to any links saved on Intranets, Welcome e-mails and Alerts via the Alert Admin Settings. This will ensure any user logging on for the first time or after clearing cookies will still be able to access Westlaw via SAML SSO.
Users who have not logged in once with a Group ID who click on links without a Group ID are still able to login via SAML SSO by clicking on "Access with single sign-on" at the bottom of the login screen and entering an email or Group ID.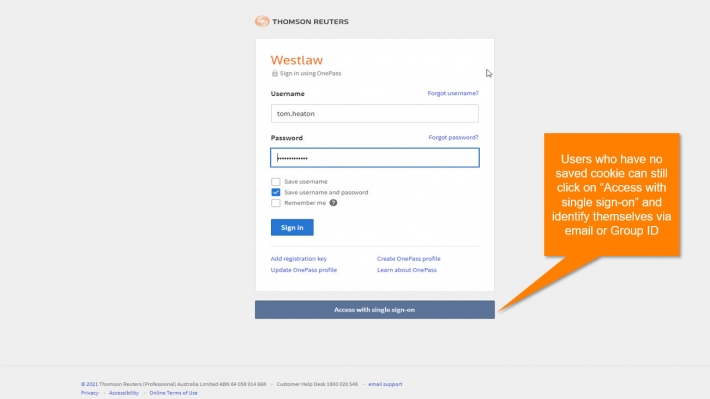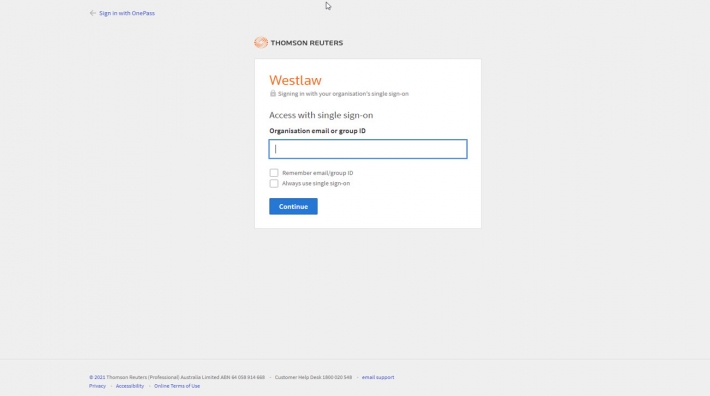 Note: This enhancement has also been applied to Practical Law Australia, Westlaw Classic, Westlaw Edge and Westlaw UK.