Westlaw AU Tip - Searching Case Law by Court
Westlaw AU provides the ability to search  for a case by court. This is a quick and easy method for restricting your search to a specific court or jurisdiction.
To Search by Court
Step 1: From the Westlaw AU homepage click the Cases template.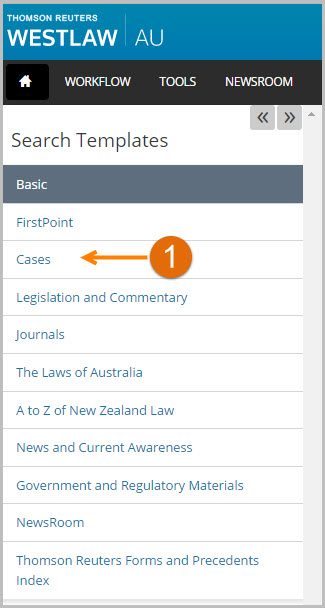 Step 2: Enter search terms into the relevant fields such as free text.
Step 3: Then begin typing the name of the court into the Court field. Select the required court from the predictive text drop-down menu e.g. Supreme Court of New South Wales.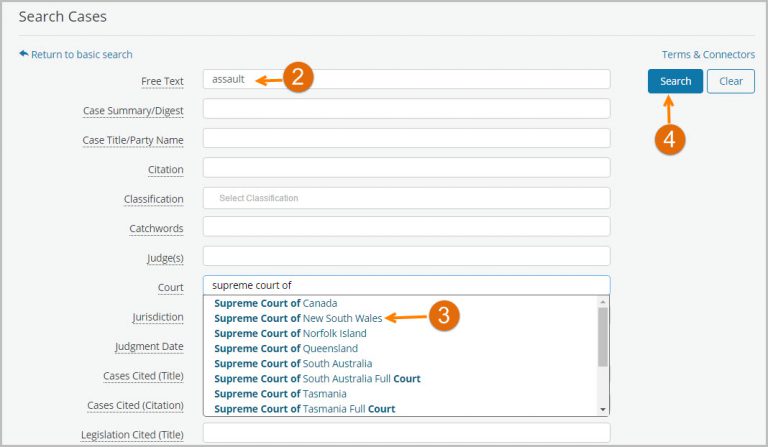 Step 4: Click Search to run the search. The search results will display cases from the selected court with your search terms highlighted.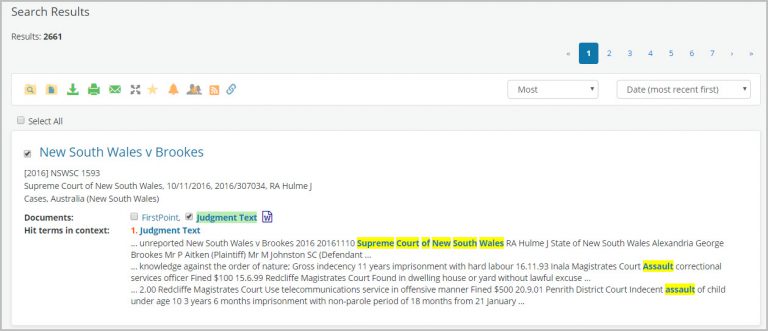 WANT TO LEARN MORE ABOUT WESTLAW AU?
Why not attend one of our Webinar Training sessions?  They provide a quick and convenient method for learning more about Westlaw AU and gaining the most from your subscriptions.  We also have a Westlaw AU Training & Support site with more tips, user guides and videos.