Westlaw AU Tip - Add a quick link for a commentary's index
Last Published: January 08, 2020
On the homepage, use the plus (+) symbol to expand Legislation and Commentary.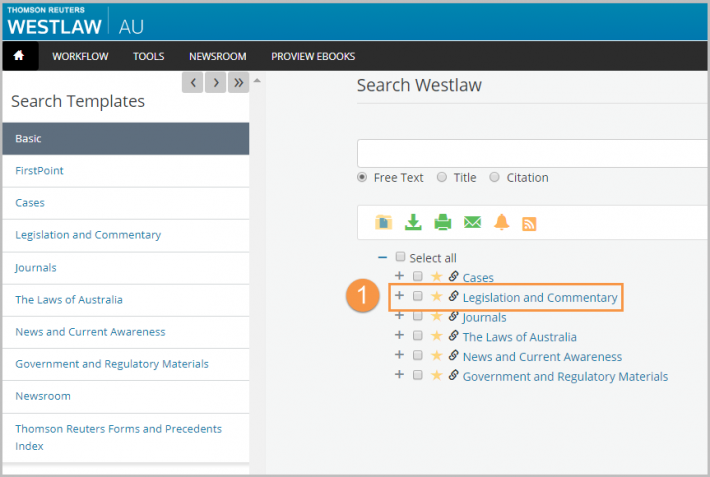 Use the plus (+) symbol to expand a commentary publication, e.g., Heydon on Contract.
To create a quick link, select the star symbol next to one of the content headings, e.g. Index.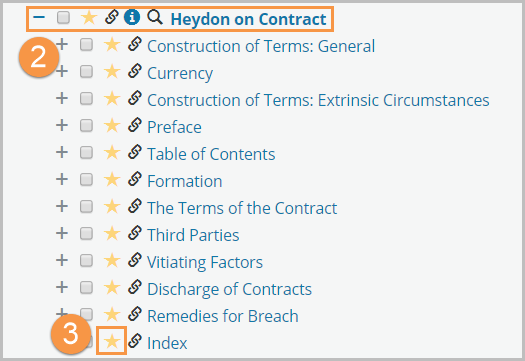 Add a name for the quick link and Save.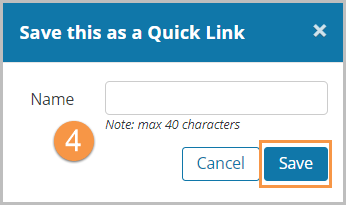 The new quick link will display in the Quick Links panel on the right-hand side of the screen.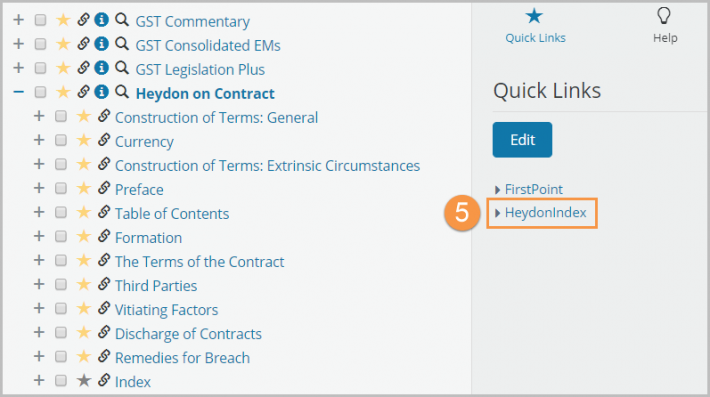 Click on the quick link to go to the publication's Index list.
Search within the Index by refining by keyword.