Westlaw AU Tip - Find equivalent legislation in The Laws of Australia
Last Published: January 08, 2020
Access the advanced search template for The Laws of Australia by selecting it from the left-hand panel.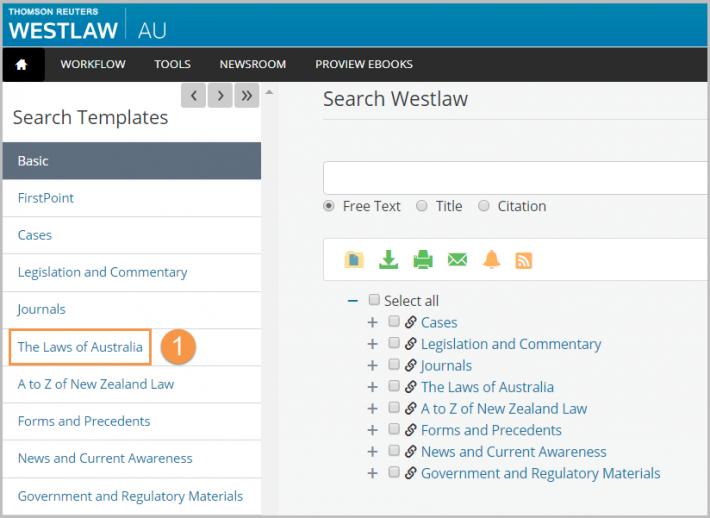 In the Legislation Title (Cited) field, type the title of the Act, e.g., Land Titles Act 1925
In the Legislation Provision (Cited) field, add the provision number, e.g., 59
Note: if you have Acts with similar titles (e.g., Corporations Act), you can search for "corporations act" without a date or jurisdiction to find the Acts for all States and Territories.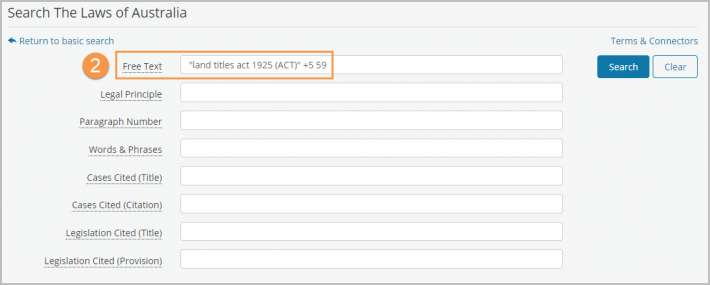 On the results page, select a title where other legislation is cited within the Hit Terms in Context.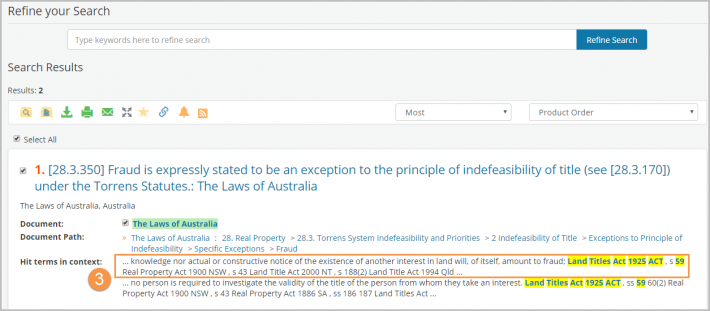 The footnotes will show the known equivalents of the Land Titles Act 1925 (ACT), s 59, i.e.,
Real Property Act 1900 (NSW), s 43
Land Title Act 2000 (NT), s 188(2)
Land Title Act 1994 (Qld), ss 178(3), 184(2)(a)
Real Property Act 1886 (SA), ss 186, 187
Land Titles Act 1980 (Tas), s 41
Transfer of Land Act 1958 (Vic), s 43
Transfer of Land Act 1893 (WA), s 134