Westlaw AU Tip - Set up alerts for commentary publications
Last Published: January 08, 2020
On the Westlaw homepage, browse the content to open the commentary you want to receive alerts on.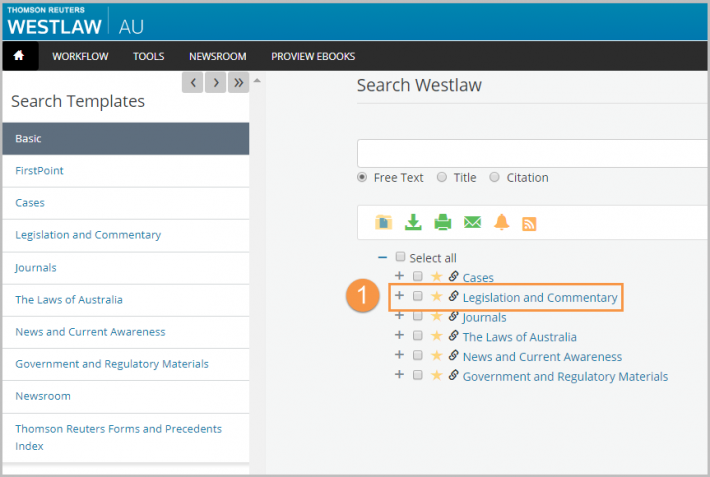 Use the plus (+) symbols to display the Currency heading and tick the checkbox next to this.
Select the bell icon in the top menu.

You will be taken to a new screen where you can name your alert.
If you prefer to receive the full text of the update section change the Show excerpt of item drop-down menu from Summary to Full Article.
Click on Save Alert.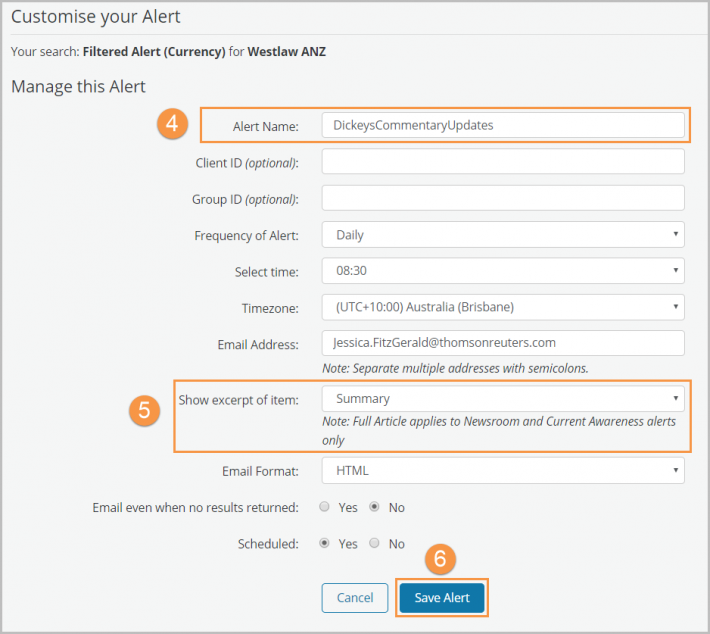 You will be taken to the Alert Centre where you can modify, suspend, or delete your alerts.