Westlaw AU Tip - How to Create a Quick Link
Quick Links on Westlaw AU enables one click access to content from the home page. Quick Links functionality allows for the creation of a shortcut to a product title, a chapter, a document or search results.
Note: This feature is available for OnePass and IPP (Personalisation) users.
Step 1: Locate the relevant content by browsing or searching then click the yellow star to create a link.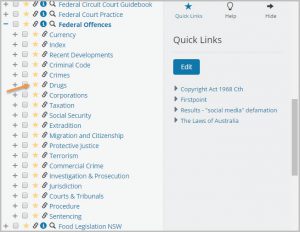 Step 2:  Type in a title for your Quick Link e.g. Federal Offences - Drugs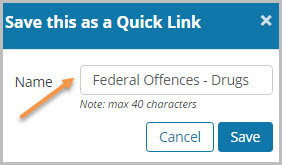 The Quick Link will then appear in the right pane of your home screen. This allows one click access to go directly to the nominated content.

Quick Links can be edited by clicking on Edit under the Quick Links heading.