Westlaw Classic
Thomson Reuters Training & Support
Welcome to Westlaw Classic
This site provides user guides, videos, FAQs, tips, update information and more to help you get the most out of your Westlaw Classic service.
We offer customers a range of complimentary training options – including webinars, video tutorials and eLearning modules.
Ask a Trainer
Our trainers are here to assist you with research questions.
Click Ask a Trainer to submit your inquiry.
Training Materials
Click here to link through to our International Training & Support Site featuring additional self-paced online training, video tutorials and user guides.
Westlaw Classic Login
Go to www.westlaw.com in your web browser.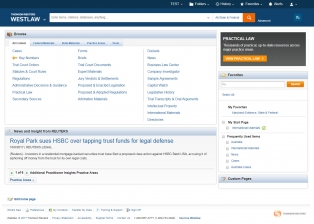 Thu 15 February 2024, 09:00am
60 minutes
By Elizabeth Odom
The session will explain how to find cases, legislation, treatises, journals, current awareness and news articles across several jurisdictions including Westlaw New Zealand, Westlaw Australia as well as International Materials, found in Westlaw Classic. This course is open to all students. More course dates.
Show Transcript
What is Westlaw Classic? 
To create clarity across our Westlaw offerings, Thomson Reuters Westlaw was renamed to Westlaw Classic in the product starting the 18th of August 2020. Westlaw Classic customers will not experience any contractual changes. They will still have the same...