Westlaw (Australia) Guide - Custom Pages
Last Published: January 16, 2020
Create a Custom Page
On the home page, scroll down to select the Custom Pages tab, and click Create Custom Page.
Name your new page in the pop-up that appears and click Create Custom Page.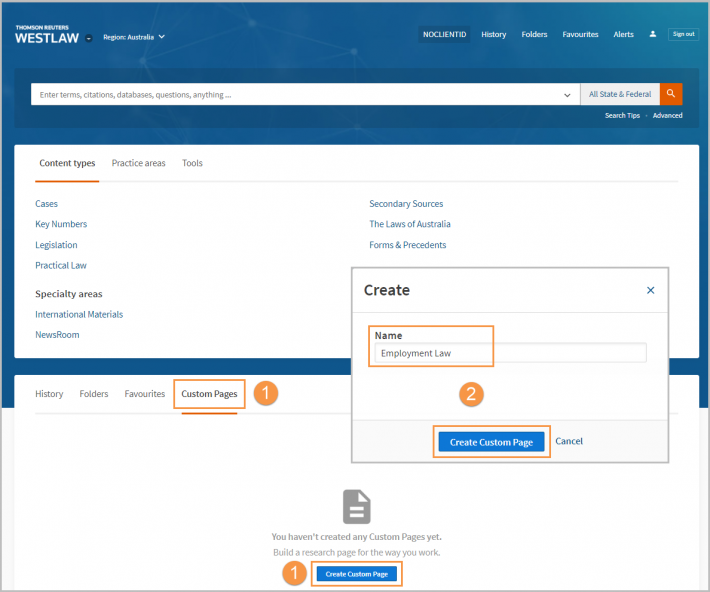 Select the Manage Page button and select Add Content Section from the menu.
Name the new content section, e.g., Employment & Human Rights, and click Save.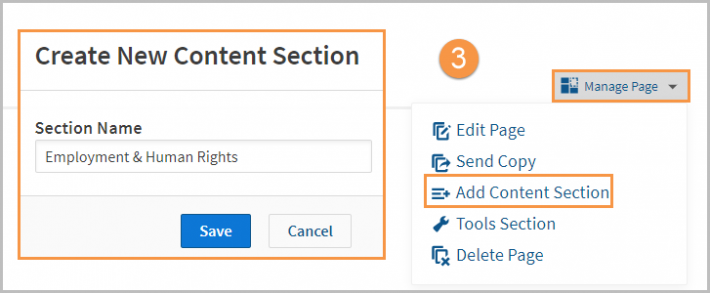 In the new section, click the Add Content button.
Add databases, jurisdictions, or practice areas by browsing or searching for matching content.
Once you find the content you want, check the box next to it to search all of the product's content.
A blue link indicates content that you can drill down further into to select individual databases.
Your selections will appear on the right side of the window.
Check additional boxes to add more content to that section or click Save to save your selection.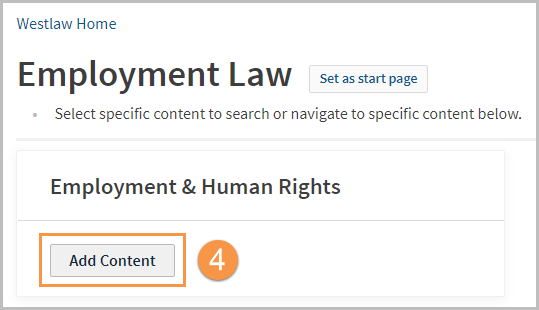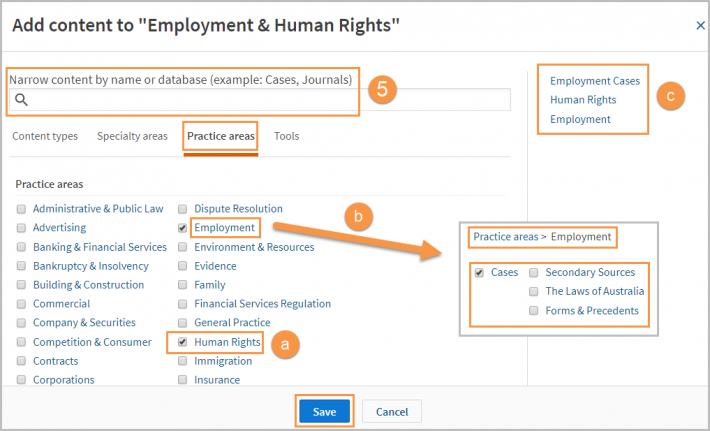 ---
Edit a Custom Page
Click the Manage Page button in the upper right-hand corner and select Edit Page.
Use the Edit, Rename and Delete buttons to make your changes to sections.
Re-arrange sections by dragging and dropping them anywhere on the page. You can also drag and drop content links.
Click Save Changes once completed.

---
Search using the Custom Page
Custom Pages will search all content selected on your page.
Tick the boxes next to the content you wish to search, tick again to deselect content.
Alternatively, use Select All and Clear All options.
Type your query into the search box at the top of the page and click Search.
Use Boolean Terms and Connectors or natural language to search.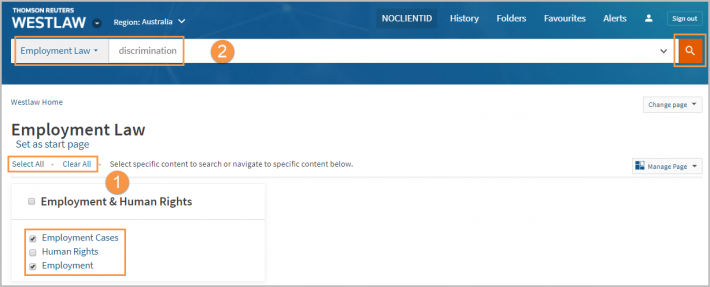 Your results will show in an overview page where you can choose to View All results within each section.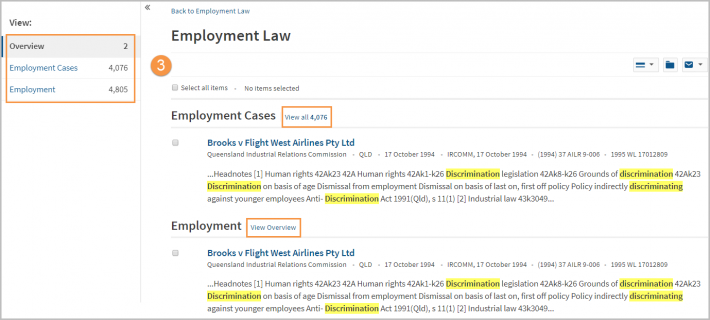 ---
Make a Custom Page your start page
To make a custom page become your home page, click Set as Start Page.
Note: You will need to log out of Westlaw and log in again for this to take effect.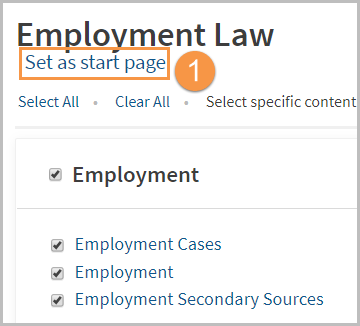 ---
How to share your Custom Page
To share your Custom Page with other Westlaw users, click the Manage Page button and select Send Copy.

To share with an individual person, type and select their name from the drop-down or enter their email address.
If your colleague is outside your organisation, an invitation to accept the Custom Page will be sent.
To send to a group of users, select Custom Pages Contacts.
Once the email recipients have been added, select Continue.

Ensure that the list of recipients is correct, then click Send.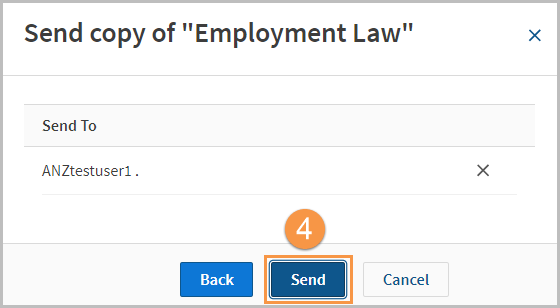 ---
Custom Page Tools
Find a Citation – Search for a case by citation.
Search KeyCite for a Citation – Search for a citation to find Negative Treatment via KeyCite.
Alerts – See a list of the alerts you have created and their recent results.
Folders – See the documents saved to your folders.
Favourites – See a list of your favourites with the option to search them individually.