Westlaw (Australia) Guide - History
Last Published: January 16, 2020
Select History on the homepage and click View All.
Note: The search strings will include any filters applied and any "search within results".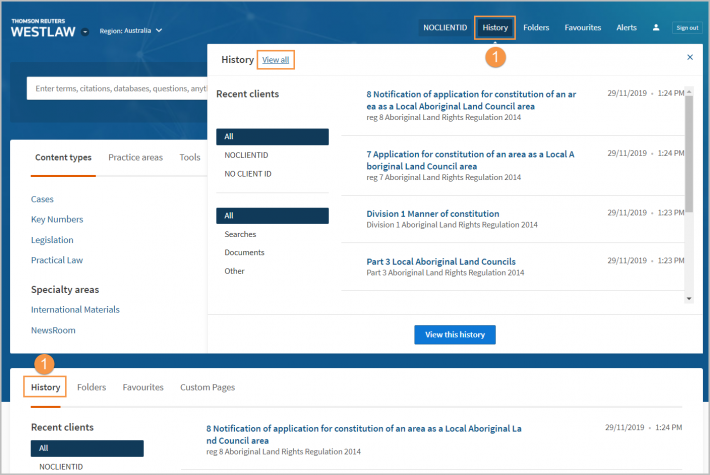 The history page shows your full history with various ways to filter and share the information:
By default, the last 30 days is displayed, however history is kept for 12 months.
Use the date filter to change the date displayed.
Enter a keyword to narrow your search results.
Filter results by client ID.
Filter to documents viewed, searches run, KeyCite, or related information.
Download, print or email your history.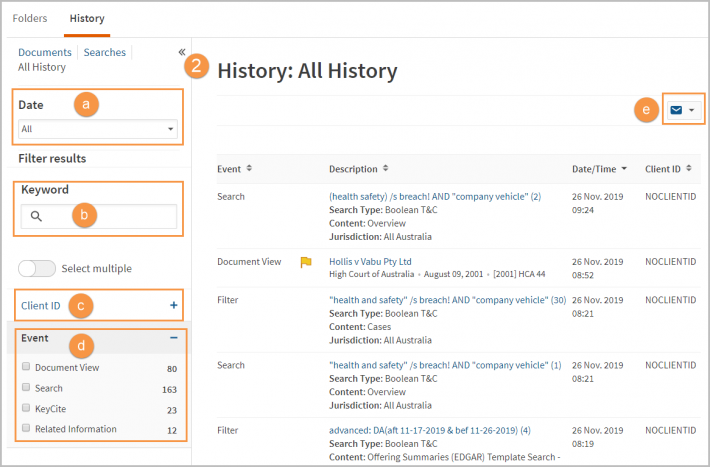 When you sign out of Westlaw, you also have the option to print the details of your session's history.
Note: You can change your User Preference to set this to occur automatically.