Westlaw (Australia) Guide - How to find cases which cite a section of legislation
Last Published: January 15, 2020
From the homepage, navigate to the cases advanced search template by selecting Cases, and then Advanced under the global search bar.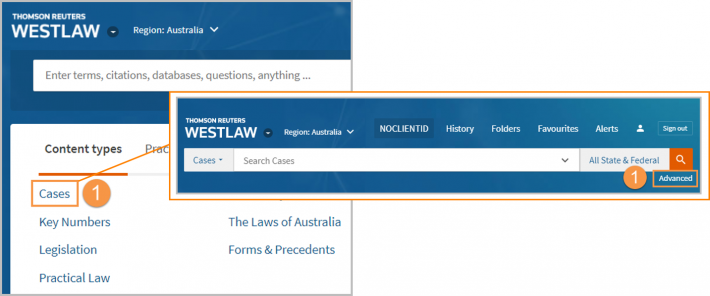 Enter the name of the Act into the Legislation Cited (Title) field, e.g., "Fair Work Act 2009".
In the Legislation Cited (Provision) field, you can add the section or subsection of the Act, e.g., 341(1), and click Search.
Note: Your search will appear as an advanced search in the global search bar.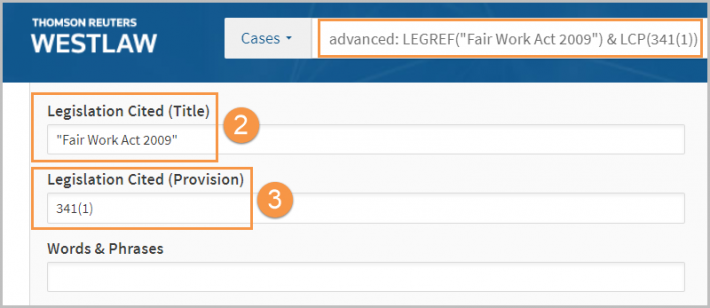 The search results will display with the legislation and section highlighted in yellow.