Westlaw (Australia) Guide - How to find cases which judicially consider a word or phrase
Last Published: January 14, 2020
From the homepage, navigate to the case advanced search template by selecting Cases and then Advanced under the global search bar.

Enter your word or phrase in the advanced search template within the Words & Phrases field and click Search.
Terms and Connectors can also be used in this field, e.g., "misleading or deceptive conduct".
Note: Your search will appear in the global search bar as an advanced search.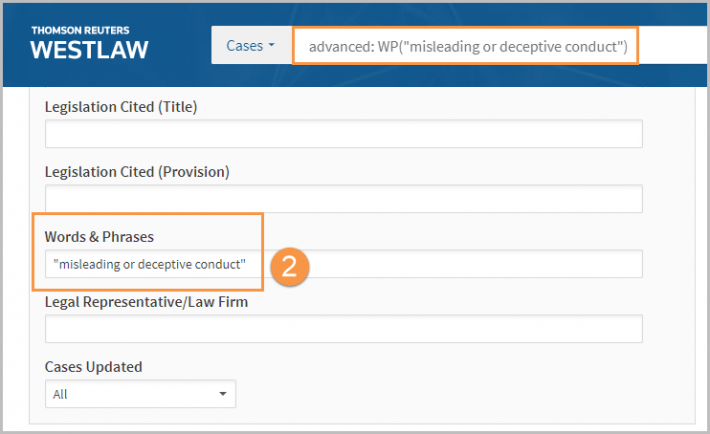 Select the highlighted hyperlink in the case results to go directly to the Words and Phrases Judicially Considered section in the case document.