Westlaw (Australia) Guide - How to research a case by topic using natural language
Last Published: January 14, 2020
Type the legal issue you are researching into the global search bar, e.g., Copyright infringement involving musical works.
Click Search or press Enter on your keyboard.
In the overview summary page, results display case law with keywords in the judgment highlighted, and West Key Number classifications related to similar points of law, as well as Legislation, Secondary Sources, Forms and Precedents, and Practical Law results.
Select Cases on the left-hand side to view all relevant cases.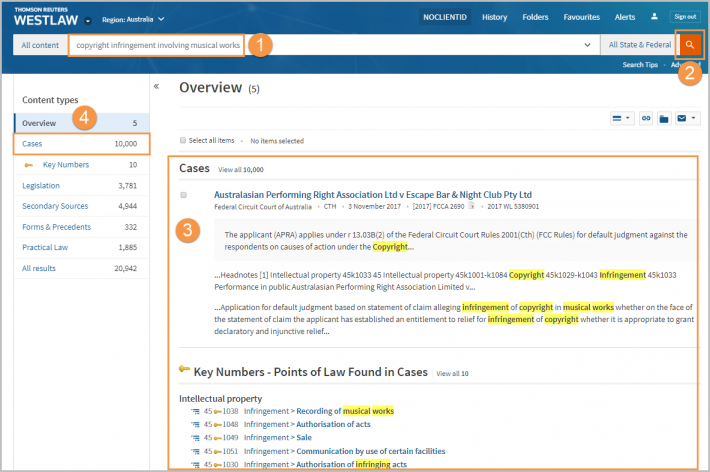 If there are too many results, narrow by:
Edit your search in the global search bar.
Search within results for an additional term or phrase, e.g., "intellectual property".
Filter results by a specific aspect, e.g., jurisdiction or date.