Westlaw AU Tip - Creating Alert24 email alerts
Last Published: October 04, 2017
When subscribing to an Alert24 topic in Westlaw AU there is the option to set alerts whereby Alert24 information can be delivered to your inbox.
Begin by browsing the News and Current Awareness content type from the Westlaw AU homepage.
Select or tick the Alert24 topic that you would like to receive alerts from e.g. Criminal Law.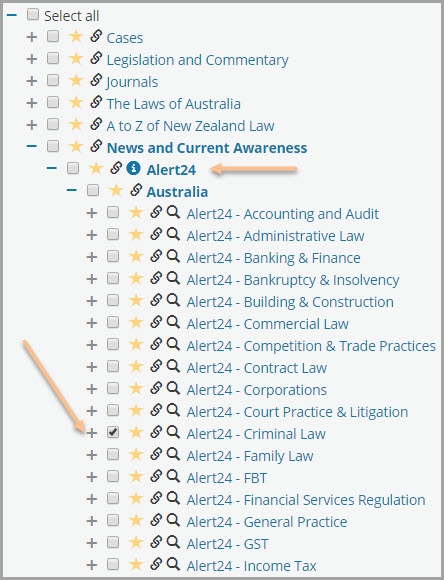 Click on the Alert icon
Enter a name for the Alert and an email address of the recipient. Select the frequency and delivery options.
Click Save.