Westlaw AU Tip – Understanding FirstPoint Verified
Last Published: February 12, 2019
When viewing case records or searching through case law, FirstPoint Verified identifies the legislation and cases cited, and subsequent cases citing, that are deemed most significant to the case. If you are short on time, you may wish to start your research with FirstPoint Verified data, and then move on to the full list.
How can I use FirstPoint Verified?
1. When viewing a case record in FirstPoint:
The list of legislation considered, cases considered, and cases citing a case will be divided into FirstPoint Verified, and Other.
You can click the radio button next to the headings "Legislation Considered" and "Cases Cited" to choose whether to view All, or FirstPoint Verified Significant Only. You can also set this choice as your default view by navigating to your Preferences in the blue toolbar at the top right of the screen. Note: the cases listed under "Cases Citing" are only the FirstPoint Verified cases. To see a full list of cases that cite this case, click on the "Citing References" tab.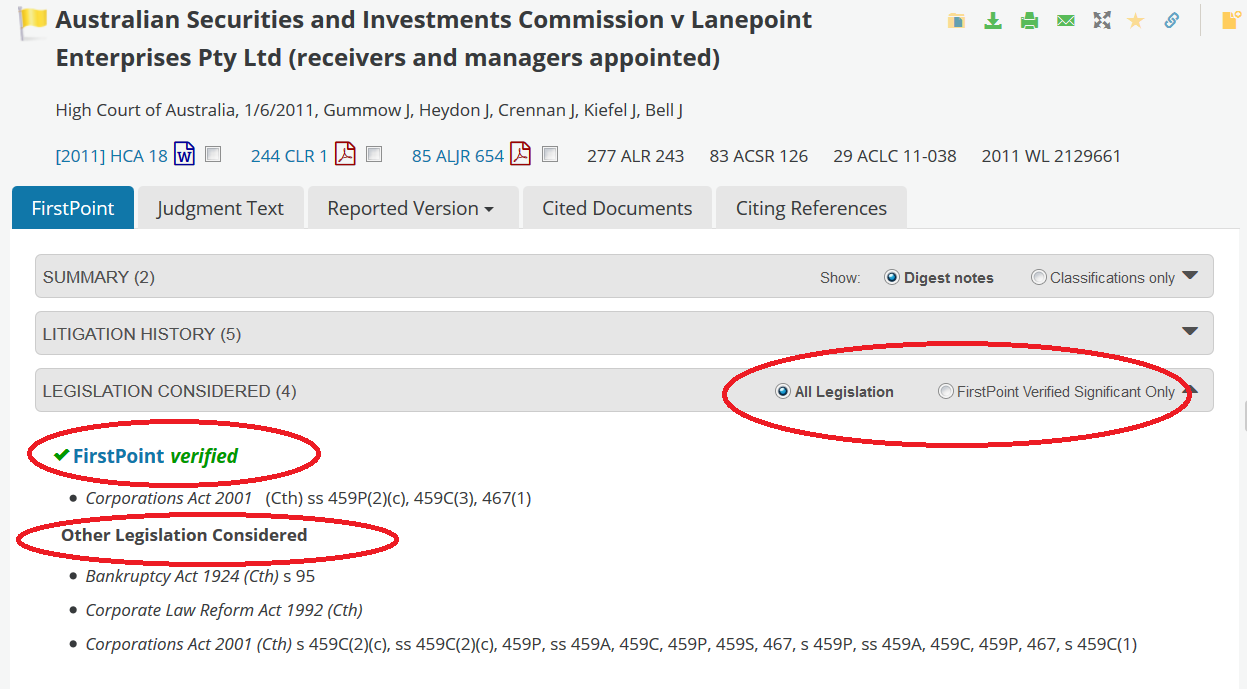 2. When running a search for Legislation Cited or Cases Cited:
From the Cases advanced search template, enter your search term for either Cases Cited or Legislation Cited. Tick the box next to FirstPoint Verified Data Only, and your search results will be limited to those cases where the legislation or case cited was given significant judicial consideration.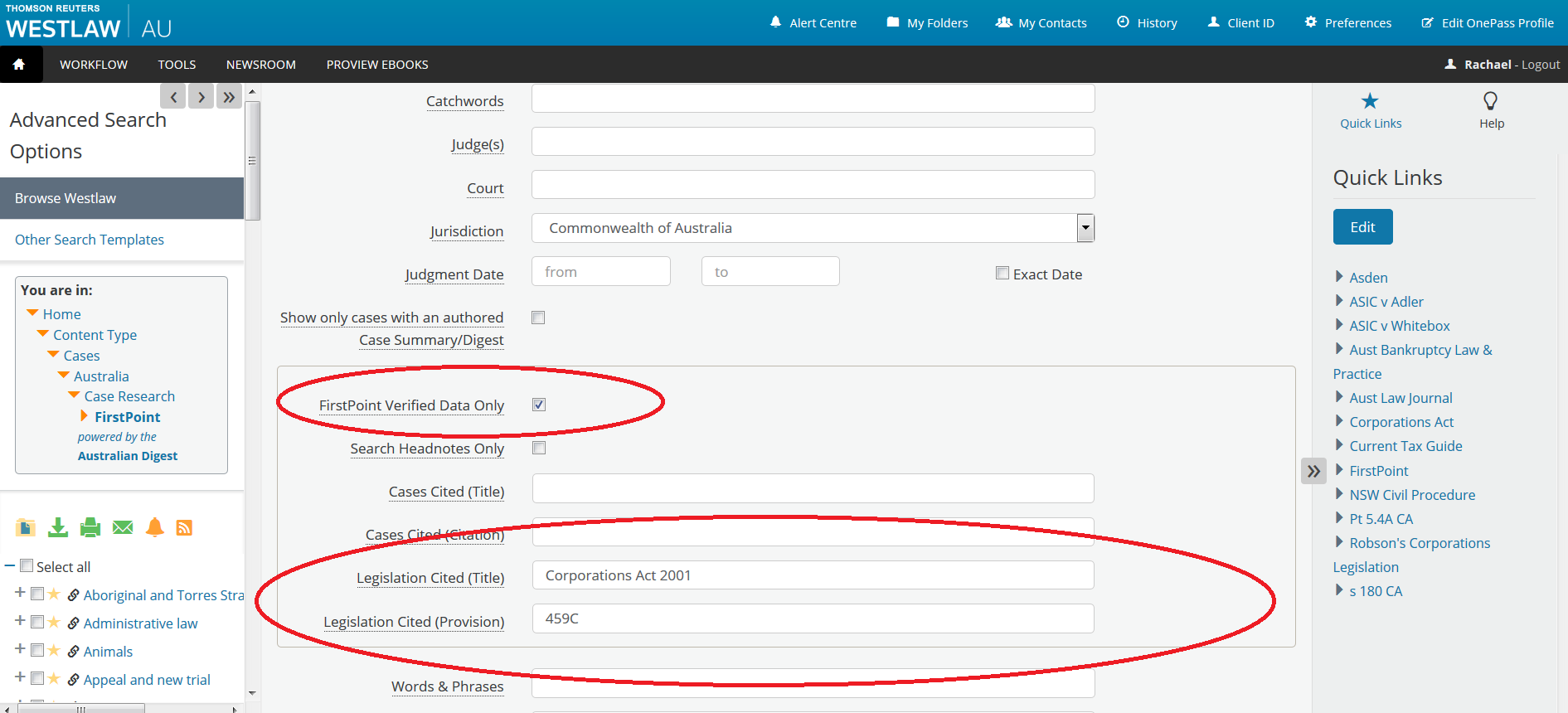 How do we determine what is FirstPoint verified?
FirstPoint is created and maintained by our in-house team of Legal Editors (all with legal qualifications and local practice experience). When a case is received from a Court, the FirstPoint team immediately set to work reading the case and processing the key points of law, holdings, litigation history, and case relationships. As part of this process, the team determines which case and legislative references are most significant, and mark them as FirstPoint Verified.