Westlaw AU
Thomson Reuters Training & Support
Welcome to Westlaw AU Support
This site provides user guides, videos, FAQs, tips, update information and more to help you get the most out of your Westlaw AU service.
We also offer customers a range of complementary training options – including face to face , telephone, webinars and video tutorials. Click here to request training.
If you are looking to log on to Westlaw AU, go to www.westlaw.com.au in your web browser.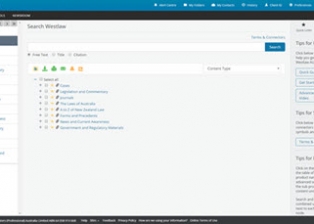 Popular guides & tutorials
Fri 16 April 2021, 12:00pm
30 minutes
By Mark Norman
This training session shows you how to personalise Westlaw Australia and use advanced functions to save time and effort when researching.
Show Transcript
The following Subtitles are now updated and available on Westlaw AU:
Contract: General Principles 7.8 "Discharge"; Criminal Sentencing 12.8 "Post-custodial Orders"; Dispute Resolution 13.3 "Expert...