Westlaw (Australia) Guide - Create a WestClip alert
Last Published: January 16, 2020
You can create three alerts in Westlaw:
A WestClip Search Alert can be created from a search, allowing you to receive future updates and new content based on the previously-conducted search.
KeyCite Alerts notify you of any subsequent citing references or changes to the litigation history of the case.
Create a Publication Alert to receive the latest updates from a publication.
---
WestClip Search Alert
Conduct a search, e.g., "health and safety" /s breach! AND "company vehicle"
Filter results by content type, e.g. Cases.
Select the Alert Bell to create an alert.

Enter a name for your alert – this will appear in the subject field of your email – and click Continue.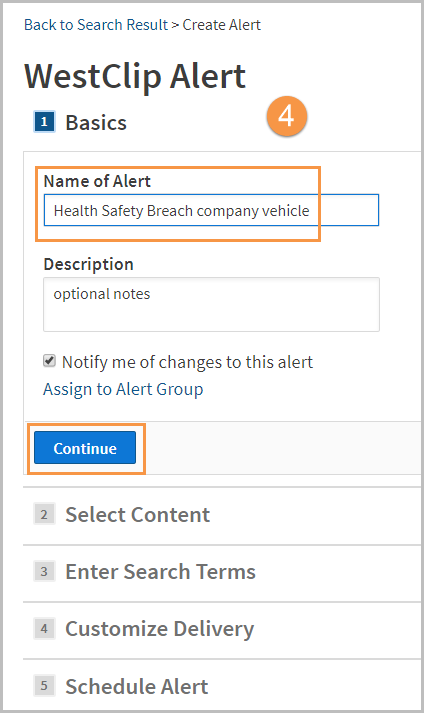 In the Select Content section, the content type you refined by will be pre-selected. You can add additional databases and practice areas, if required. Press Continue.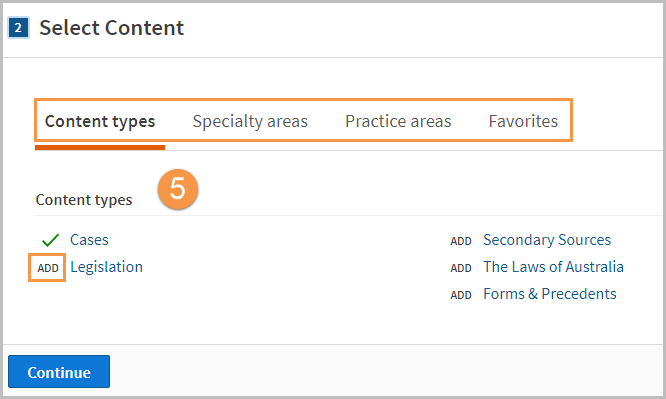 Your search terms will pre-populate in the search field.
Sort Order by date or relevance.
The Documents no older than allows you to limit your results to documents that were published, decided, or filed within the number of days you specify. This ensures your results will only include documents within that time-frame, regardless of when they were loaded and available on Westlaw.
Preview Results will run a search listing the current results.
Click Continue.

Add the recipients' email addresses and required preferences for format, delivery, and detail level, and then click Continue.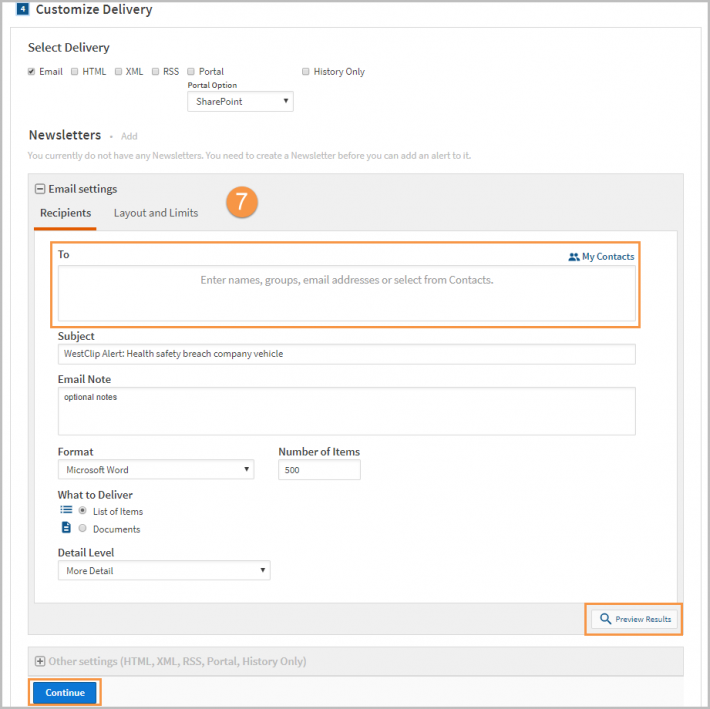 Select the frequency and time(s) of the alert, then click Save Alert.

Once the alert is saved, you will be taken to the Alerts page where you can edit the alert, see the history of the search, or return to your search results.