Westlaw AU
Thomson Reuters Training & Support
Welcome to Westlaw AU Support
This site provides user guides, videos, FAQs, tips, update information and more to help you get the most out of your Westlaw AU service.
We also offer customers a range of complementary training options – including face to face , telephone, webinars and video tutorials. Click here to request training.
If you are looking to log on to Westlaw AU, go to www.westlaw.com.au in your web browser.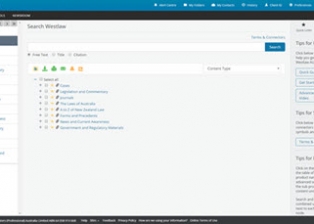 Popular guides & tutorials
Guarantee and Indemnity is the one of the latest titles and classification schemes reviewed and updated in FirstPoint on Westlaw AU. The result is a new classification scheme for cases in this title.
...