Westlaw (Australia) Guide - How to find a case by Title or Party Name
Last Published: January 15, 2020
Begin by typing in the party name or names into the global search bar, e.g., Cadbury Schweppes v Darrell Lea Chocolate Shops.
As you start typing the case name, relevant suggestions will appear in a drop-down list.
Select the required case from the list by clicking the case title.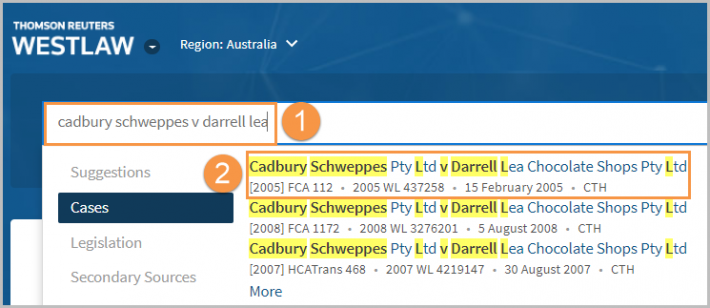 The case document will be displayed.
To see the court's supplied document, click the Original Image of Judgment.